With Persona 4 Golden having gotten a well needed re-release on PC just over a week ago, there's a lot of buzz surrounding this former PS Vita exclusive gem. Now, while I'm beyond excited for more players to finally experience this absolutely incredible JRPG, there've been more than a few comments floating around with less than favourable sentiments about the old reliable Playstation Vita. When the announcement for Persona 4 Golden dropped, suddenly everyone and their Grandma were taking to Twitter to write "the PS Vita is dead" or "RIP PS Vita", and it low-key broke my heart.
While I'll be the first to admit that my opinion might be slightly biased, as the PS Vita is one of my all-time favourite consoles, the fact still remains that this underrated Sony handheld is one incredible console in its own right, and can certainly hold its own even today. While the one exclusive game that kept it relevant in the eyes of many may now have moved on to pastures new, there's still a lot to love about the Vita.
So then, today on our trip down the Otaku Rabbit Hole we'll be taking a look at a few reasons why the PS Vita is still an incredible gaming console you definitely shouldn't sleep on, and why you should still consider a PS Vita or PS TV for your gaming needs in 2020.
1. PS3 and PS4 Remote Play
Now while PS4 remote play is a feature many of us have made a staple in our busy lives, back in the day, this incredible feature made the PS Vita into a must-buy console for anyone wanting to experience their PS4 on the go. While the PC app is arguably a more stable way to play, it has to be said that nothing quite beats playing a fully fledged AAA game on a handheld – I mean, just think about how popular the Nintendo Switch is for offering that exact concept! As fun as it is to load up remote play on my laptop, nothing ever quite beats that feeling of loading the app on my Vita, starting whatever game I have waiting for me and diving in head first on the solid little handheld.
While it doesn't offer anywhere near the number of compatible titles as with the PS4, the PS Vita also allows gamers to access their PS3 as a second screen or (if you have one of the compatible titles) to play games remotely.
Honestly, while this is one of the features people may already know about, it remains undeniable that the PS Vita's remote play features help contribute to its overall charm and is a major plus for any Vita owner.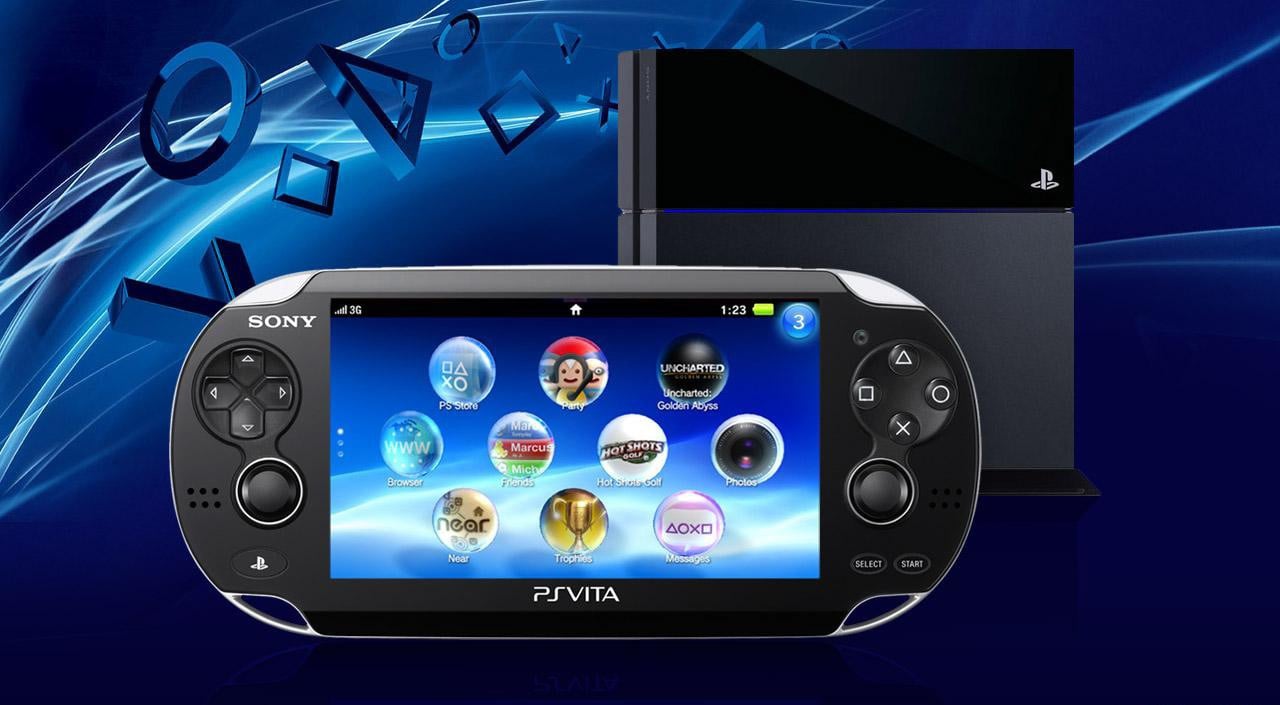 2. Unique in-game features
Ok, so this one might seem a little vague, so let me break it down. The PS Vita's myriad of features on launch made it so that gamers could experience gaming in a whole new way. Drawing on the success of Nintendo's DS line of consoles, Sony decided to incorporate not one, but TWO touch screens in their shiny new handheld, and as such the PS Vita afforded creative designers a plethora of new tools to play with. Certain games, like the incredible Tearaway, took full advantage of the system's front and back touchscreens in creative ways, allowing players to directly influence the game world in a way that is both immersive and unique, and it made for one of the real standout spectacles on the system, showcasing just what the system was capable of in the right hands.
The system even included Sony's signature SIXAXIS motion software, allowing for further interesting ideas to be explored. Titles like Gravity Rush, a PS Vita launch title, was able to shine by using this software, as it allowed for immersive, one-of-a-kind experiences to find a home on the console all while crafting a uniquely immersive gaming experience on the Sony handheld. Although motion controls were hardly new, getting to experience a game as incredible as Gravity Rush that used such software both at home or on the move was incredible, and honestly still holds up to this day.
Now, while the PS Vita itself held some incredible gaming experiences, it also had a a few tricks up its sleeve thanks to it's Cross Play functionality with the PS3. One title that used this to spectacular effect is Sanzaru Games' sequel Sly Cooper: Thieves in Time. While a little divisive among the fan base, the game came bundled with the unique feature where you can use the Vita as a functioning Binocucom – the in-game binocular system used by Sly and the gang. While a cool feature in its own right, this cross connectivity also allowed players to scout the landscape for those elusive clue bottles and treasures often lurking in hard-to-reach places, therefore elevating this feature from fun to an invaluable addition to the game. While this feature did require players to own both a PS3 and PS Vita, Thieves in Time's cross buy feature meant that you didn't need to fork out twice for this game to make full use of this feature.
Other games throughout the PS Vita's lifespan made use of the touchscreen, and other features, too many to note here, but the more you dived into the Vita's library, the more interesting and unique games you were sure to find!
3. A fantastic catalogue of games
Many would argue that the main reason to own a PS Vita nowadays was solely to play Persona 4 Golden, and now that it's found a new and more accessible home on PC, there's no longer a reason to play the Vita. Now, regardless of your stance on this, I ask you to take a second and read on while I say just why you shouldn't be so quick to dismiss this incredible little handheld.
The PS Vita has some incredible games under its belt, but one of the bigger selling points is the large selection of PSP and PS1 games available digitally for the console. Whether it's checking out one of the great PSP gems like Persona 3 Portable or Mana Khemia (what can I say, I like JRPGs) or some of the overlooked and often forgotten gems of the PS1 era, the Vita can really hold its own in it's selection of "retro" games.
While Sony stopped developing first-party games for the console relatively early into its life-cycle, there are a number of great titles that feel just as incredible to play now as they did in the Vita's heyday. While the PS Vita naturally appeals more so to visual novel fans and the JRPG lovers thanks to the expansive list of games on offer, there's such a myriad of titles buried away in this console's library that there's bound to be something for everyone.
So many great titles found a home on the system and even gained widespread love and acclaim thanks to finding a home here. While many of the Vita's best and brightest, like Spike Chunsoft's Danganronpa games, Falcom's Legend Of Heroes Trails of Cold Steel games, Gravity Rush and Tearaway, have found new homes on other systems, there still remains a selection of games that remain exclusive to the console and truly deserve to be experienced with a trusty PS Vita.
Uncharted Golden Abyss offers another adventure for Naughty Dog's lovable rouge Nathan Drake, while addictive monster hunting and a surprisingly dark yet enthralling story is served up front and centre with Soul Sacrifice Delta, to say nothing of the many other games that still await new players to discover them in the Vita's catalogue. Combined with the fact that the PS Vita is region-free, this means there's a whole new world of games out there to discover, that is if you're willing to look!
Final Thoughts
There are some huge reasons why you shouldn't count out the PS Vita in 2020, and I've only managed to run through three today. Sure I may have not-so-subtly hinted at a few of those throughout this article, like the cross-play support and being region-free games, but that's just because I really love this little console and it certainly deserves to still be loved even after losing one of it's major exclusives. Hopefully this little glimpse at some of the great features of Sony's underappreciated little handheld will be enough to convince you that you too should pick up a PS Vita or PS TV in 2020, and that the Vita is certainly far from dead and standing strong!
With all that being said, thanks again for joining us on this week's trip down the Otaku Rabbit Hole, and we hope you've enjoyed your time here. If you did, that's amazing, and please consider sharing. If you didn't, then please get in touch and let us know why. We would love to hear your thoughts! Thank you all once again and, until next time, keep it weeby everyone!
---
DISCLAIMER: ALL CREDIT FOR THE IMAGES USED IN THIS REVIEW IS GIVEN TO THEIR RESPECTIVE OWNERS.